MD's do as I Say, Not as I Do! MD's not getting vaccines
by Dr.Gerard Cassista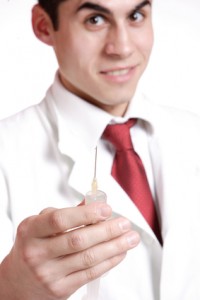 An article in a recent issue of the AMA News points out an embarrassing problem facing the medical industry. Its own members — medical doctors and medical health care workers — are failing to getting vaccinated, even though they urge the public to do so. The problem is getting to severe that some medical organizations are suggesting the vaccines be a mandatory condition for employment.
The April 1, 2010 issue of the Centers for Disease Control and Prevention's Morbidity and Mortality Weekly Reportfound that, as of mid-January, only 37.1% of health professionals had gotten their influenza A (H1N1) vaccine — and only two-thirds thought the shot was safe.
Although 80.9% said they felt the seasonal flu vaccine (as opposed to the H1N1) was safe, only 61.9% had received their 2009-10 vaccine.
"A concern about side effects is one reason health care employees decline vaccines…" reported Christine S. Moyer in the AMA News article, posted online Sept. 13, 2010."Other reasons include fear of contracting an influenza or influenza-like illness from the immunization, perceived ineffectiveness of the vaccine and a belief that the flu is not a severe disease."
The medical response was to consider forcing health care workers to subject themselves to the vaccine shot in order to keep their jobs. "Despite educational efforts, we have 40% to 70% immunization rates that are woefully inadequate," said Michael L. Butera, MD, an alternate member of the AMA House of Delegates who spoke on behalf of Infectious Diseases Society of America at the AMA meeting last year. He suggested that mandates may be "the only way to achieve" the goal of universal vaccination. At that time, the AMA chose to vote against the mandate but may reconsider at this year's meeting.
The fact that the medical industry feels it has the right to tell people what drugs they MUST take in order to hold a job, attend school or engage in certain activities infuriates me, and scares me as well. Where do we draw the line in the sand and say "no more!"? When are we going to insist that we be allowed to make our own decisions about our health care?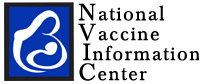 I urge everyone to join a vaccine awareness organization such as the National Vaccine Information Center and do whatever you can to raise awareness of the vaccine issue and work to safeguard.